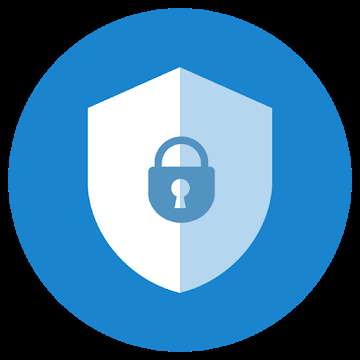 Smartphones nowadays contain a lot of sensitive data. Our banking apps, note-taking apps, gallery apps, etc. need to be secured from prying eyes. Also, when we hand over a device to a kid, we might want to prevent him from accessing apps on your phone.
So, how do I lock my apps?
An app locker for Android can provide utmost security from unwanted access. Although some devices come with a built-in app locker, most Android devices don't. Thankfully, there is no shortage of apps locker for Android in the Play Store.
Note: This list isn't in order of preference. Readers are advised to choose any app they find best.
1.password for apps (WhatsLock)

Whatslock is an amazing android applock specially for social media apps.This app will help you to protect your whatsapp chat from stalkers.This app is really simple and easy to use and you should must try this app.Following are some best and highlighted feature of this app.
App Lock: You can protect other apps from unauthorized access. We suggest protect your apps with contacts and photos.
Cover Window: If anyone tries to open your apps a cover window will be displayed that hides names and photos initial page. To unlock and get access to the app the user has to provide their password. You can add cover profiles to make window more real to intruders.
Hide WhatsLock Icon
Hide Fotos and Videos from Gallery
FullScreen to Lock Methods
You can download this app from following link
Download password for apps (WhatsLock)
2.AppLock – Fingerprint

This is another amazing android app lock which helps you a lot to enhance your security experience on android. Highlighted Features:AppLock Lock the app with a password to protect your privacy. e.g) Messenger, WeChat and any apps . Catch Intruders If someone access your app then, take a picture and send to your email. Fingerprint Supports convenient and powerful lock with fingerprint sensor.(Samsung device or Android Marshmallow) . Fake Lock You can even hide the fact that lock the app with fake error window. Notification Lock Blocks the locked app's notification message in the top notification bar.This app has huge numbers of amazing features which help to improve your device security.
You can download this app from following link.
Download AppLock – Fingerprint
3.Messenger and Chat Lock

This application is best social media app lock.This will helps you to secure your Chating applications. It's 4 star rating and 175,000+ downloads gives me confidence that the app meets it's claims. It works by allowing you to assign pin number protected access to social media and messaging applications. I've had my facebook account accessed without my permission when my phone was stolen. Embarrassing and malicious information was posted by someone else pretending to be me. It was a very damaging experience. I had friends and relatives angry and worried about my mental well being.
You can download this app from following link.
Download Messenger and Chat Lock